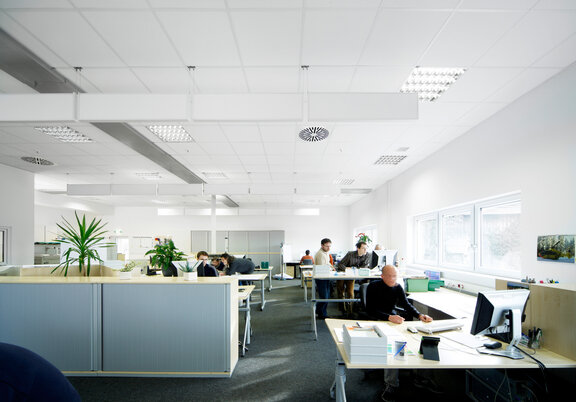 Mineral Ceiling Baffle
Armstrong Mineral Fiber Baffle Line System
Armstrong Mineral Fiber Baffle Line System features an aluminium frame and white laminate surface for a modern linear appearance. Good sound absorption and typically provide high levels of acoustic absorption in office, lobbies, corridors etc.
Features
Good sound absorption (NRC0.8): reduce noise level, increase intelligibility and reduce reverberation time in a space
NRC=1.0 (when installed under the standard mineral Fiber Ceijing layer)
Dimmensions (mm): 1200 x 300, 1200 x 400, 1200 x 600, 1500X300
Application Areas
Typically used in schools, offices, leisure centres, transport hubs, etc.
Performance
Sound Absorption
NRC=0.8
NRC=1.0(under one layer of mineral ceiling)
Fire Reaction
Class A2(China standard-GB/T 14402)

Weight
1200X300:4.24(kg/pc)
1200X400:5.60(kg/pc)
1500X300:5.47(kg/pc)
1200X600:7.96(kg/pc)