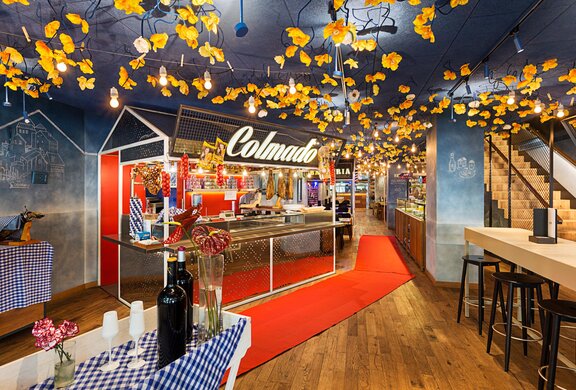 Ceilings that Perform
Performance Overview
Leading the way to meet demanding criteria for commercial buildings.
With a versatile product portfolio of ceiling solutions, we deliver an extensive range of performances to meet the specifications of complex projects.
Our multi-material approach opens an array of competencies to designers and architects that enable them to balance form and function, from high-performance acoustics and light reflectance to scratch and humidity resistance.
Think Bigger
With a bigger choice of products and a wide range of strengths, Knauf Ceiling Solutions can deliver exciting projects. We fulfil the hygiene demands of hospitals, clean rooms and laboratories, and the intricate acoustic performance requirements of schools, offices, and leisure facilities.
We have fully embraced the Cradle to Cradle Certified® challenge, and our innovative ceiling solutions made using raw materials and reformulation embrace closed-loop manufacturing technologies. Discover the endless performance possibilities that our environmentally friendly portfolio has to offer.
Material & Design
WE HAVE A RANGE OF SOLUTIONS AS BIG AS YOUR IMAGINATION
With such a unique and boundless range of multi-material ceiling and wall solutions, there are no limits to what you can achieve.
Whether it's acoustic performance, contemporary design, hygiene or comfort, Knauf Ceiling Solutions can tailor the perfect material for every application. The classical appeal of smooth or textured mineral tiles; the cool strength of metal ceilings; the sustainability of wood wool and the natural warmth of real wood.
From styling to detailing, let's think big, challenge convention and be different.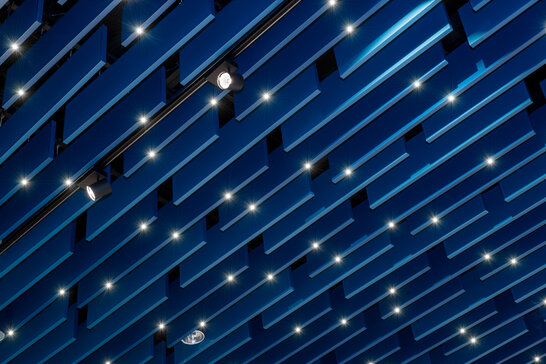 Acoustics
CREATE QUIETER SPACES WITH ACOUSTIC CEILINGS TO THINK OUT LOUD
We provide acoustic ceilings for every space, with ceilings that are as pleasing to the eye as they are to the ear.
High sound absorption, high flanking transmission or a perfect balance of both, our high performing acoustical offer can help optimise comfort, intelligibility and privacy to focus the mind and collaborate more effectively.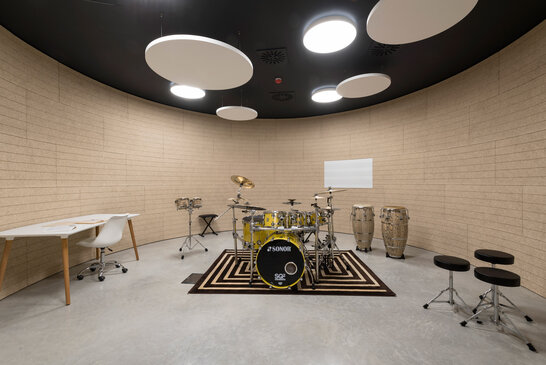 Sustainability
SUSTAINABILITY ON A GLOBAL SCALE, WITH THE THINKING TO MATCH
Architects today face ever-increasing challenges in terms of sustainability and the responsible sourcing of raw materials for building projects.
With energy efficiency, performance, safety and recyclability influencing global trends, we are committed to making a bigger difference through more efficient processes and reducing our impact within the supply chain.
We're big thinkers, with a big conscience.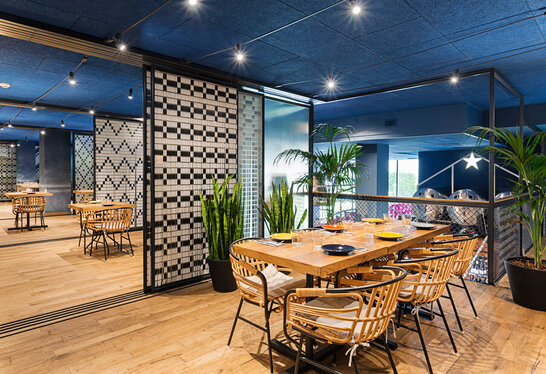 Hygiene
LET'S BE CLINICAL ABOUT HYGIENE
Healthcare environments are under constant scrutiny, going through continual changes to provide the best possible environments for both patients and healthcare professionals.
Through the implementation of major investment programmes, the standard of healthcare buildings, medical equipment and patient care is going through constant refinement.
With the control of biocontamination and disinfection being paramount, Knauf Ceiling Solutions has developed a range of healthcare ceilings that have been built on the dedication required to create a proven solution. Majority of our products are easily cleanable.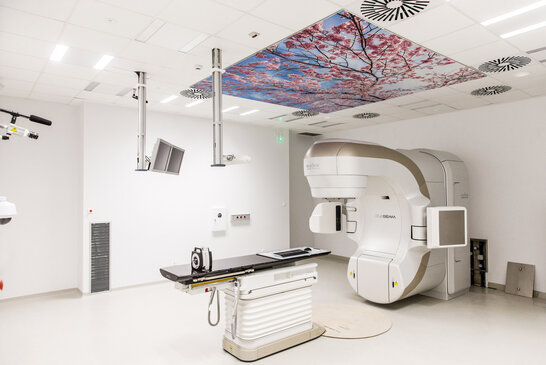 Fire Protection
AT THE FOREFRONT OF OUR MINDS
Fire safety is an important consideration for every ceiling system - no matter how simple or complex.
Our fire-resistant ceilings are engineered to meet the most stringent requirements.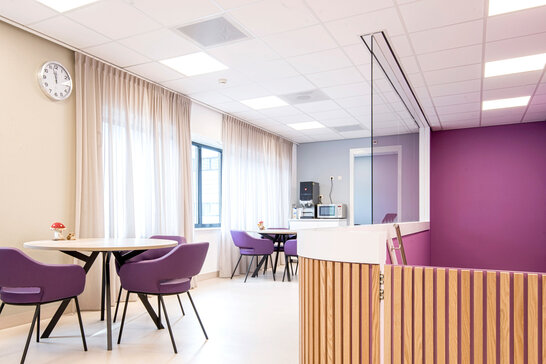 Light Reflectance
LET THERE BE LIGHT
It's true to say that we're often shaped by the environment we inhabit.
The better our surroundings, the better we feel. Knauf Ceiling Solutions has a variety of high light-reflecting products that bounce natural light back in to create brighter spaces.
Returning more daylight reduces the need for indirect lighting, saves energy and results in happier, more effective places to work, heal and learn.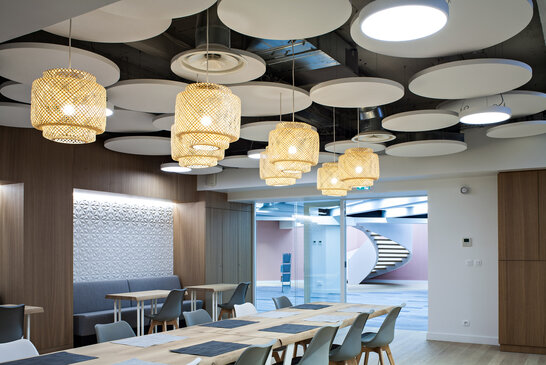 Humidity Resistance
HIGH AND DRY
Ceiling installations are facing the demands of ever more humid conditions.
Damp spaces ranging from buildings with intermittent heating and cooling to areas with a high concentration of people, and structures that are semi-open to the exterior environment.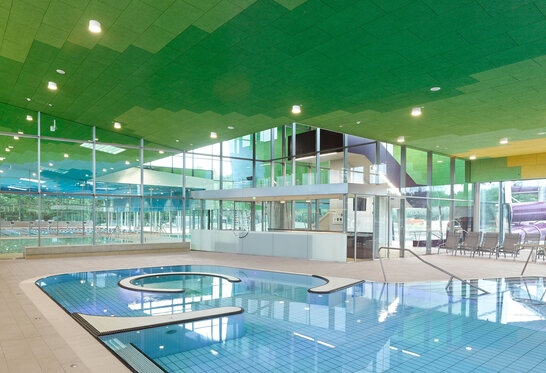 Scratch Resistance
BIGGER FINISHES WITHOUT BLEMISHES
No matter how big your project is, the last thing you want is a ceiling covered in scratches. Especially in high traffic areas requiring plenum access for regular maintenance of service elements.
Scratch resistant ceiling tiles should always be selected for lay-in ceiling panels that need to be removed frequently. That's why they're ideal for use in busy hospitals and school corridors, as well as in bus or train terminals.